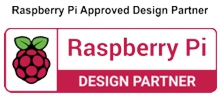 Our Company is offering a wide range of designing and manufacturing of electronic products services.
It implements business to business chain through dedicated industrial and proven channels.
End-to-End OEM dedicated Products Design and Manufacturing
Includes Support in Product Specifications Preparation, Electronic design, Simulation, PCB design, Firmware design and Manufacturing, and finally testing.
From Idea to final Product Manufacturing
Customers do not need to provide a full specification of the desired product. Just an idea is enough for us. We will support the customer to convert his idea to a final product doing exactly what the customer likes and usually much more.
Custom adaptation of already existing products
Our company is offering Firmware and Hardware OEM adaptation of our existing products.
Custom Dedicated Manufacturing of existing products
Our company is offering a full chain of components sourcing, SMD and THT manufacturing, up to final product testing and packing though a dedicated and approved subcontractors.
Our Team
Is based on, inhouse engineers with over 30 years' experience, however we are also in close collaboration with many proven and validated outsources, helping us in dedicated tasks implementation.
Our Tools
For the designing and simulation processes our company is using the most advanced CAD/CAM tools.